Storytelling. Marketers preach the importance of brand storytelling from every possible soap box. I agree, but sometimes it falls on deaf ears. What does story telling for your brand mean? How can you create content that really resonates with readers?
Well, it's not easy. If you scroll through this blog, it's filled with posts that are fine. They're informative and can help you with your career. But does anyone love them? My guess is no. This is a problem that so many bloggers deal with (probably silently out of shame). There's no reason to get down. Your blog content can get better.
Now you'll probably take this advice with a grain of salt, but moving forward, I'm going to follow this same advice with this blog. We'll see how it works out!
Treat Your Blog Like a TV Show
Television continues to grow in popularity. Audiences love their "stories." I know it's uncouth to admit, but I love television. Some television is crap and is best used for background noise. But other shows transcend time. The characters are loved by millions for years, long after the show has been removed from the regular broadcast schedule. The stories keep us coming back week-to-week, but it's the characters that we love forever.
How can we re-create that same love for your blog? How can we write a blog that's more like Seinfeld, Friends, Mad Men, and Breaking Bad and less like Cavemen or Kath and Kim?
1. Let it Evolve
Have you ever watched the pilot episode of your favorite TV show? Chances are, it's much different than the show today (or how it ended). In many cases, the original cast isn't even the same. Your first blog posts don't have to dictate your entire blog's future.
The reason why shows change lead characters is usually because the overall theme of the show worked, but something wasn't quite right. The on-camera chemistry, the audience feedback, whatever it may be, a change had to be made in order for the show to improve.
This blog has been constantly changing. It's gone from writing tips, to client relations, to growth hacking…it's always changing. Six months from now, it might change again. Start with what you know and what works. Listen to your audience and make adjustments to improve and evolve your blog's content.
2. Find Something People Can Connect With
Unlike movies, people watch TV shows because they connect with the characters. People connect with different characters for different reasons. Perhaps it's because the protagonist is a reflection of the person they wish they were. Or they connect with a main character's personality/storylines. Regardless, every person has their favorite character for their own reasons.
Your blog's content can connect with readers several different ways. Problogger, Darren Rowse, recently tweeted a graphic with fourteen potential voices bloggers can assume. These voices are methods a blogger can use to connect with their desire reader.
3. Be Real
If you bleed, they read. I was taught that early in my blogging career. Many shows incorporate an emotional hook from time-to-time. Scrubs is one of my favorite sitcoms, but even Scrubs has moments where the storylines get real. They get emotional and cause everyone to think/feel.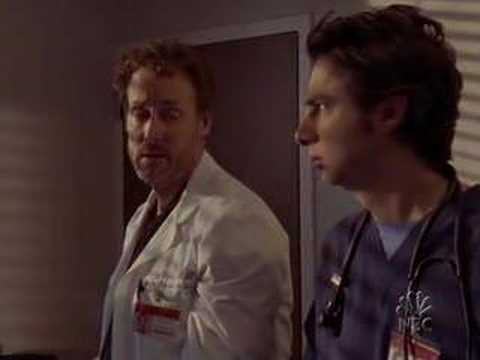 Blogging and television is all about storytelling. If you want to improve your blog, think of your favorite television shows. Think about these three points. How does your favorite show incorporate them and how can you translate that to your blog? Like everything in life, it's not easy. But remember point one, let your blog evolve. You don't have to get all of it right, right away. You just have to get some of it to get started.